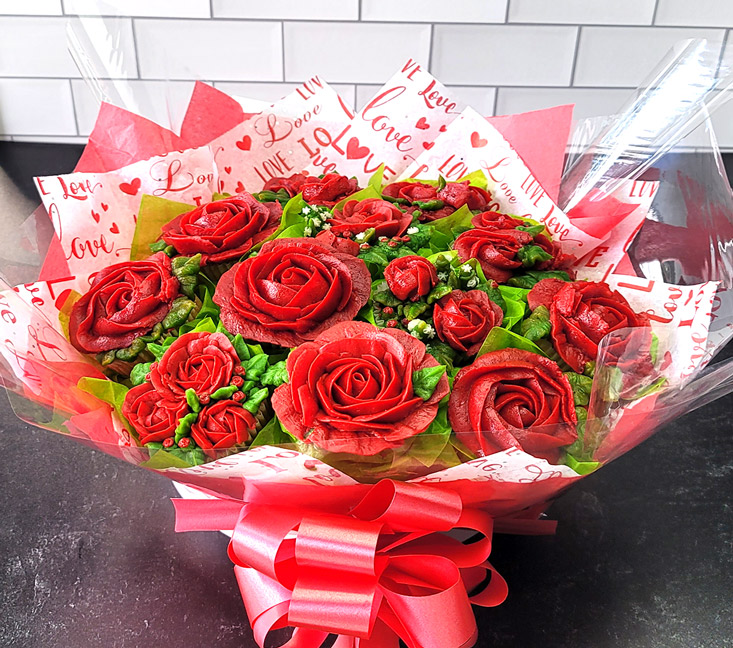 cupcake flowers for valentine's day
The tradition of sending flowers and chocolates for Valentine's day hasn't changed since the 17th Century. Thoughtful and romantic.
But what if this year, you shake things up a bit? Fleurs de Crème offers these mouthwatering handcrafted cupcake flowers, made from scratch with premium ingredients to resemble the look of traditional flower bouquets. These Valentine's arrangements are the perfect combination between flowers, sweets and lots of love. Cupcake Flowers that taste as good as they look.
Show your love to your significant other with this Gorgeous Valentine's Gift.
Get in touch to order
305 970 9890 (Natasha)